Calming Aromatherapy Spray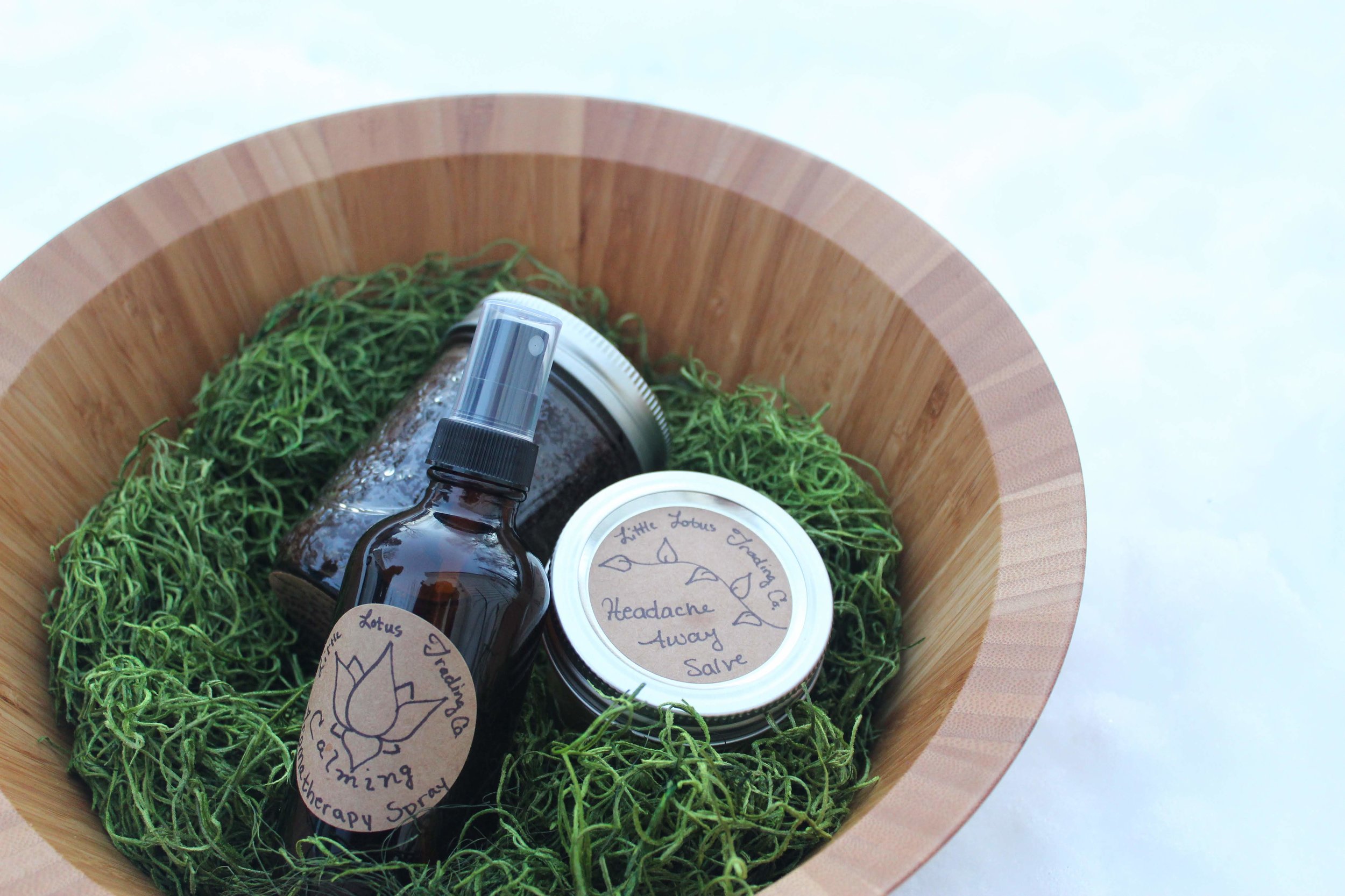 Calming Aromatherapy Spray
Relaxation, self care, taking time to ground in and come back to your true self at the core of your being.

One thing we know at Little Lotus Trading Co. is that we can really take a toll on ourselves when we don't give ourselves the time to slow down and actually relax. Our lives are so fast paced and sometimes it can be hard to even relax enough to fall asleep at night thinking about the future instead of being in the present moment. We get it, and understand that it can be a battle to put your mind to rest, or maybe your little one just isn't in the mood for anything today, or your dog is scared of a thunderstorm: we got you.

Calming aromatherapy spray, created to help all of those moments when you feel like you need a little help. Hand and heart crafted to help you and your family relax, unravel, and take time for yourself.

Ingredients: Distilled water, alcohol, lavender essential oil, and so much love!
Each jar is 4 oz. Shake well before use.
Shake. Spray. Enjoy.